Flow of Periodontal Dentistry
Explanation of the flow of Periodontal Disease Treatment.
"Treatment and Prevention of Periodontal Disease"
Careful Treatment of Periodontal Disease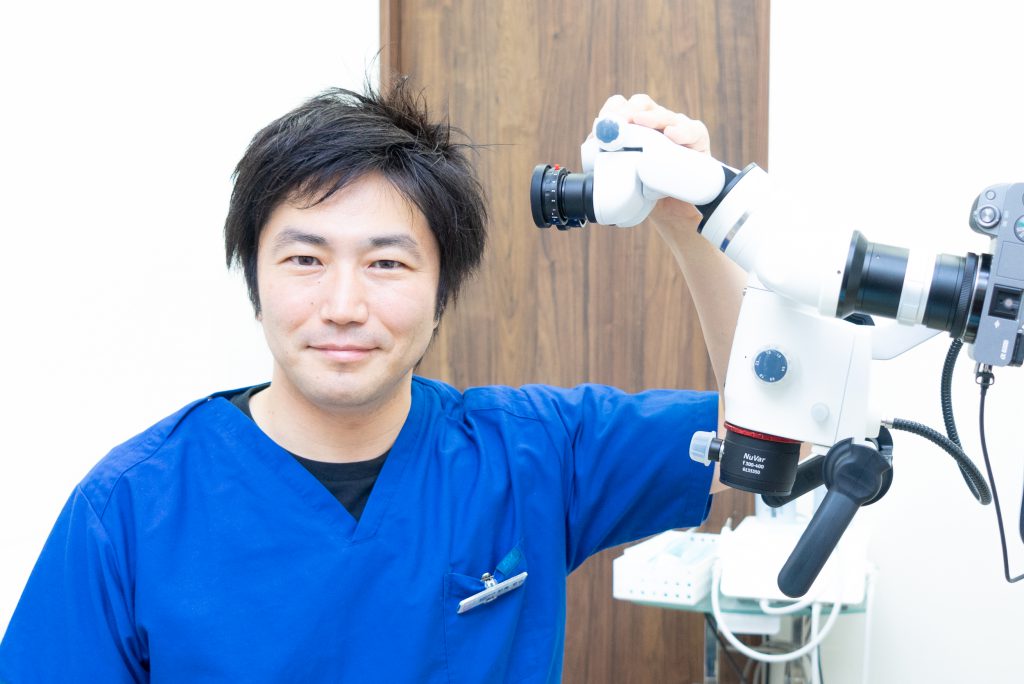 Periodontal disease is a general term for the ligaments that support the teeth: gums, bones, cement at the roots of the teeth, and the periodontal ligament. Specifically, bleeding from the gingiva, swelling from the gap between the teeth and the gingiva, the gingiva is swelling like a ripe tomato, the teeth move wobbly, the food hurts when biting, bad breath, the alignment of the front teeth, tooth loss, etc.

Periodontal disease is strongly related to lifestyle and progresses often without the patient's awareness. If you have any of symptoms, please have a health checkup first.
(1) Guidance on the basics of periodontal disease treatment "How to use the toothbrush correctly"
First of all, effective treatment will be start by focusing on basic treatments such as thorough "toothbrush instruction" and "removal of tooth stains and tartar". It is an important remedy. If you do not brush properly, the risk of decay and periodontal disease will increase.

That is why Ebisu / Hiroo Dental Clinic believe that "brushing your teeth properly" is the first step in periodontal disease treatment.
(2) Treatment for more advanced Periodontal Disease
Periodontal disease is roughly divided into three.

Mild Periodontal Disease, generally gingivitis. The gums become inflamed (swollen) due to inflammation caused by periodontal disease bacteria when the periodontal pocket is within about 3 mm. It is a condition that does not affect the alveolar bone and is almost completely cured by proper treatment.
Moderate Periodontal Disease, or Alveolar Pyorrhea once synonymous with gum disease. The periodontal pocket progresses to about 4 to 6 mm and the swelling becomes severe, accompanied by bleeding and pus. It is also a characteristic of moderate periodontal disease that periodontal disease bacteria start to invade the bones and wobble the teeth.
Severe Periodontal Disease. The periodontal pocket has progressed to about 6mm to 8mm or more and the alveolar bone has been destroyed. At this state, the bones can no longer support the teeth and wobble back and forth and left and right. If the bones decrease as the roots are exposed, the teeth move up and down, so it is painful to bite too much.

In Ebisu / Hiroo Dental Clinic treatment for moderate and especially advanced severe periodontal disease, surgical removal of tartar and inflammation-causing substances (flap surgery), bone transplantation, regeneration of jaw bone (Periodontal Tissue Regeneration Therapy) and other advanced periodontists treatments, we try to treat your teeth as much as possible.
(3) Periodontal Disease Treatment in single oral cavity united by a Periodontist
It is possible not only to treat partial symptoms of periodontal disease, but also to treat implants and the entire mouth at the same time. We offer treatments that take into account your entire mouth, including bite, esthetic and orthodontic treatments.

Ebisu / Hiroo Dental Clinic has a special treatment for those who suffering from "Severe Periodontal Disease". A team of specialists and a dental hygienist will assist the patient and provide treatment. This is because the treatment of severe periodontal disease, unlike the treatment of decaying tooth cavities, requires a period of three months to a year to wait for the restoration of the gums and bones and also to monitor the progress.

Then, after the improvement of the Gingival condition, the restoration treatment for the temporary tooth is performed. We fix the shape of the teeth, take a tooth mold, and make a new covering.
(4) Maintenance prevents Periodontal Disease Recurrence
Ebisu / Hiroo Dental Clinic treatment for periodontal disease treatment even after the treatment is completed, prevent the recurrence of periodontal disease by providing regular support for the mouth several times a year and regular maintenance after treatment. This maintenance will protect your mouth and body health as well as prevent periodontal disease by providing you with brushing methods and lifestyle advice that are tailored to each individual patient.

Periodontal treatment is only available on Thursdays. If you have a periodontal disease after making a reservation, please contact us once.

Contact Us / Reservation

平日夜7時まで診療
土曜・日曜・祝日の休日診療対応
| TIME | MON | TUE | WED | THU | FRI | SAT | SUN |
| --- | --- | --- | --- | --- | --- | --- | --- |
| 11:00〜13:00 | ● | ◾ | ● | ● | ● | ● | ● |
| 14:30〜19:00 | ● | ◾ | ● | ● | ● | ● | ※ |
※ Sundays and Holidays, open until 17:00.
◾ Clinic is close every Tuesday.
Consultation on weekdays till 7:00PM/Saturdays, Sundays and Holidays
〒150-0012
Shibuya-ku, Hiroo 1-11-5, Asahi Hiroo Mansion 1F, 204
General Dentistry / Pediatric Dentistry / Cosmetic Dentistry / Orthodontics / Implant
※For Whitening, Cleaning and Regular Check-up, Please make a Reservation.

※For Whitening, Cleaning and Regular Check-up, Please make a Reservation.