Cosmetic Dentistry
Cosmetic Treatment with excellent appearance and high functionality
Cosmetic Treatment that emphasizes functionality regardless of appearance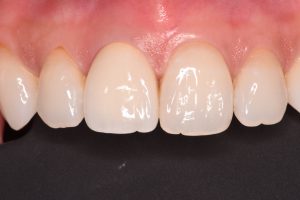 The Cosmetic Treatment of Ebisu Hiroo Dental Clinic begins thorough basic dental treatment. No matter how precise and expensive the treatment, if the root treatment (Fundamental Treatment) is insignificant, the teeth themselves may eventually be pulled out. In addition, we provide cosmetic treatment that is very safe.

In addition, we will provide treatment that respects the patient's ideas and wishes. Cosmetic Treatment will also proceed with the patient's consent and based on a prior treatment plan. We do not provide medical treatment that force the dentist way of thinking only. In Cosmetic Treatment, the most important thing is bite (Occlusion). The true value of Cosmetic Treatment is the ability to enjoy a meal comfortably after the treatment not just the appearance.
Those who want to whiten their teeth and make their teeth beautiful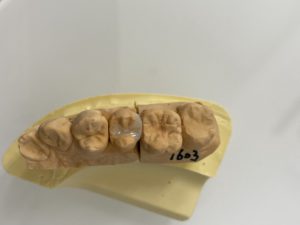 Cosmetic Treatment is often thought of only for those who care about the "looks", but that is not the case. Beautiful teeth can boost a persons attractiveness and confidence.
If you want to whiten your teeth, there are some symptoms and conditions.

The most frequent consultation is "I'm worried about metal fillings (metal inlays)" for the treatment. This is commonly referred to as "silver teeth", but we use gold-silver-palladium alloys. It is very noticeable because it is a white tooth and silver filling. This metal filling is treated with a composite resin (paste that hardens and becomes white when solidified) or a ceramic filling. This filling is called a ceramic inlay.

In addition, the difference in hardness and strength between teeth and metal may cause the teeth to crack due to metal stuffing and may cause metal allergy depending on the patient. Bacteria enter through gaps in the metal lid and caries are often advancing inside. Some composite resins are covered by insurance. Treatment of white teeth with ceramic, a more natural, beautiful and high-performance composite resin is available.

If you are concern about the color and shape of your teeth. The coloring of teeth varies from dietary habits such as coffee and tea, lifestyle habits such as smoking, factors caused by antibiotics called tetracycline. The Cosmetic Treatment of Ebisu / Hiroo Dental Clinic mainly improves the whiteness (shade) of teeth by whitening. We will make a proposal tailored to the patient without blindly pursuing only whiteness. Whitening developed in the United States may not always be suitable for Japanese people because of the properties of the drug and the balance between skin and whiteness. It provides both satisfactory effects in whitening and peace of mind with minimal invasion.

On the other hand, improvement by whitening cannot be expected, laminate veneers (such as extremely thin artificial teeth) may be used. Laminate veneer treatment can provide more aesthetic treatments such as shapes and gaps as well as colors.
Those who want to improve the alignment of the teeth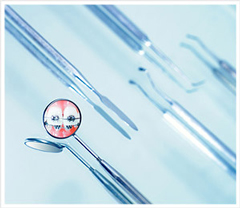 Although it is often thought that the treatment of the bite and the alignment of the teeth is mainly for adults, today the technology has advanced greatly and "adult orthodontics" has become the standard. In orthodontic treatment, if "looking teeth arrangement" and "functional meshing" are not compatible, the original purpose of the treatment will be impaired.

Ebisu Hiroo Dental Clinic focus on functionality in orthodontic treatment as well as other treatments. There are various types of orthodontic treatment, including the well-known wire that is attached to the entire surface, the so-called backside correction in which the device is completely invisible and the transparent mouthpiece that can be performed without having to worry about the device. After examining the symptoms, we propose the most effective and less burdensome for the patient. In addition, orthodontic treatment, like periodontal disease, is a long-term treatment, so cooperation between patients and dentist and a relationship of trust are essential. The appointment is required and the day of treatment is limited but an orthodontist with sufficient experience will provide treatments that will face you.

Contact Us / Reservation

平日夜7時まで診療
土曜・日曜・祝日の休日診療対応
| TIME | MON | TUE | WED | THU | FRI | SAT | SUN |
| --- | --- | --- | --- | --- | --- | --- | --- |
| 11:00〜13:00 | ● | ◾ | ● | ● | ● | ● | ● |
| 14:30〜19:00 | ● | ◾ | ● | ● | ● | ● | ※ |
※ Sundays and Holidays, open until 17:00.
◾ Clinic is close every Tuesday.
Consultation on weekdays till 7:00PM/Saturdays, Sundays and Holidays
〒150-0012
Shibuya-ku, Hiroo 1-11-5, Asahi Hiroo Mansion 1F, 204
General Dentistry / Pediatric Dentistry / Cosmetic Dentistry / Orthodontics / Implant
※For Whitening, Cleaning and Regular Check-up, Please make a Reservation.

※For Whitening, Cleaning and Regular Check-up, Please make a Reservation.