Mouthpiece
(Invisaline)
Inconspicuous thin and transparent
mouthpiece for straightening
Inconspicuous and Transparent Mouthpiece (Invisaline)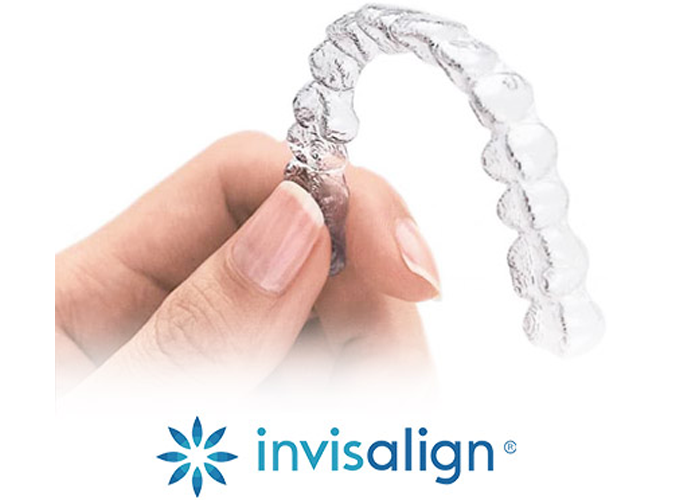 What is "Invisible Orthodontics"? Is a orthodontic treatment using a thin and transparent mouthpiece. It's made of transparent plastic, it can be seen but when you put it on your teeth it's barely noticeable. Invisaline is not the same as the conventional wire straightening, it can be used in the right place. First of all, please contact us for free counseling regarding your teeth alignment problems.
Mouthpiece Correction in Digital 3D
The transparent mouthpiece is natural and hard to notice. It also reduces orthodontic pain. Because it don't have a prominent orthodontic device on the tooth surface, You can continue with a smile without worrying about your mouth during the treatment. Since the distance traveled by the teeth is precisely controlled digitally, the pain of tooth movement is minimized. In addition, it is a mouthpiece type that can be freely removed when eating.
Features of Ebisu Hiroo Dental Clinic Mouthpiece Orthodontics
Short-term treatment with fully digital tooth model, Treatment Plan and Mouthpiece Creation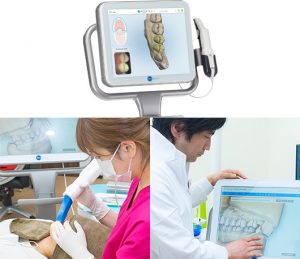 When considering mouthpiece correction, choose a clinic that is fully equipped with a 3D scanner. Conventional plaster models cannot take advantage of the full digital mouthpiece. Since all Invisalines are made by computer simulations, the first important thing is the 3D scanner is used to make a digital tooth model and then a treatment plan is created by a using dedicated software. As a result, the treatment period itself can be greatly shortened.
Proposal of a Comprehensive Mouthpiece Correction by an Orthodontist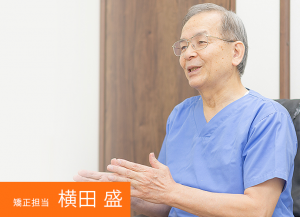 At Ebisu Hiroo Dental Clinic, a dentist from Japan Orthodontic Association (an educator who teaches Orthodontists) is enrolled as a colleague and participates not only in Wire Orthodontics but also in Mouthpiece Orthodontic treatment planning. Unlike other clinics, we comprehensively propose doctor-led orthodontic treatment that focuses on patients, not manufacturer-led.
A total fee that does not require additional costs during the correction period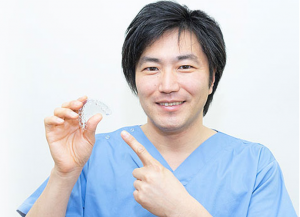 Ebisu Hiroo Dental Clinic Mouthpiece Orthodontics includes all costs including adjustments during the treatment period. Please be assured that it is a total fee system with no additional costs.
Mouthpiece Treatment Costs
Mouthpiece

Pre-correction Inspection
22,000円/Once
Invisaline (Device fee/Adjustment fee)
1,122,000円/1 Set
Retainer
55,000円/1 Piece

Invisaline First

Invisaline First (Device fee/Adjustment fee)
1st Stage Treatment
660,000円/1 Set
End of 1st Stage Treatment
110,000円/Once
Preliminary Correction Test

*A test is required before entering the 2nd term

22,000円/Once
Invisaline First 2nd Stage Treatment
275,000円/1 Set
Retainer
55,000円/1 Piece

Contact Us / Reservation

平日夜8時まで診療
土曜・日曜・祝日の休日診療対応
| TIME | MON | TUE | WED | THU | FRI | SAT | SUN |
| --- | --- | --- | --- | --- | --- | --- | --- |
| 11:00〜13:00 | ● | ● | ● | ● | ● | ● | ● |
| 14:00〜20:00 | ● | ● | ● | ● | ● | ● | ※ |
※ Sundays and Holidays, open until 18:00.
Consultation on weekdays till 8:00PM/Saturdays, Sundays and Holidays
〒150-0012
Shibuya-ku, Hiroo 1-11-5, Asahi Hiroo Mansion 1F, 204
General Dentistry / Pediatric Dentistry / Cosmetic Dentistry / Orthodontics / Implant
※For Whitening, Cleaning and Regular Check-up, Please make a Reservation.

※For Whitening, Cleaning and Regular Check-up, Please make a Reservation.
Weekdays till 8:00PM/Saturdays, Sundays and Holidays